If project permission is granted, the planned route means that Crossrail 2 will be coming to Angel, with a new station providing an entrance on Torrens Street and a route to Islington High Street.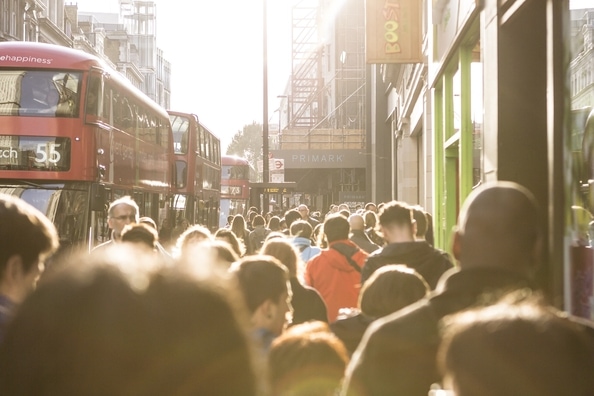 Work on the initial Crossrailproject kicked off in 2009 with the goal of delivering a rail service that would connect east and west London.
Crossrail was originally estimated to cost £15.4 billion and open in December 2018. But after numerous logistical setbacks and ongoing financial challenges 'The Elizabeth Line' as it is known is now expected to launch in late 2020 or early 2021. When the project is complete the line will stop at 41 accessible stations and is expected to serve around 200 million people each year.
With overcrowding remaining an ongoing problem on the existing overground and underground networks in London Crossrail will offer much needed relief for these oversubscribed transport links.
And as work continues on the first Crossrail project plans are already being put in place for Crossrail 2!
What is Crossrail 2?
Crossrail 2 will provide a rail service that connects north and south London.
According to the official project website "the new railway would stop at key locations throughout the city centre including Tottenham Court Road Euston St. Pancras Victoria Clapham Junction and Wimbledon. This would improve access to and from London across the wider South East and significantly reduce congestion on existing Tube and National Rail services."
In terms of employment opportunities the site states that "Crossrail 2 would support 60000 new jobs across the UK supply chain while under construction and 200000 jobs across London and the South East once operational."
Much like its predecessor Crossrail 2 would alleviate a huge amount of pressure on the busy transport system that ferries commuters inhabitants and tourists up and down the capital throughout the year.
There is some speculation that the project may suffer from similar issues to the first Crossrail project. But many Crossrail 2 advocates argue that this will be a standalone project completely independent of the issues experienced the first time round. So there is certainly cause to remain optimistic!
Is Crossrail 2 coming to Angel?
If project permission is granted the planned route means that Crossrail 2 is coming to Angel with a new station providing an entrance on Torrens Street and a route to Islington High Street. This station capacity would allow up to 11000 more passengers to use the station during peak hours.
Those who use the Northern Line to travel to and from Angel each day will no doubt gladly welcome this news as they suffer from dangerous overcrowding on their daily commute. If Crossrail 2 is coming to Angel this will also give a boost to the wide array of local businesses shops restaurants bars gyms and office spaces available in Angel and surrounding areas.
Critically the commute could be cut down considerably for those who travel to Angel from south London. According to the Crossrail 2 website a journey to Angel from Clapham Junction could take as little as 15 minutes!
When will we know for sure if Crossrail 2 is coming to Angel?
At the moment it's early days for this exciting project. It's expected that permission for the project to go ahead will be sought in the 2020s with work due to begin later that decade. If all goes to plan Crossrail 2 will be coming to Angel in the 2030s.
This may sound like a long way off but with so many aspects to plan and consider this project is a massive undertaking. One thing's for sure those who live in the south and commute to the north will almost certainly continue to support the idea of Crossrail 2 coming to Angel!
New to Angel?
Visit our Local Area page to find out all about Angel and what makes this area so special. Or check out our Insights to get to know more about the BDC!