Find out more about the UK Guitar Show...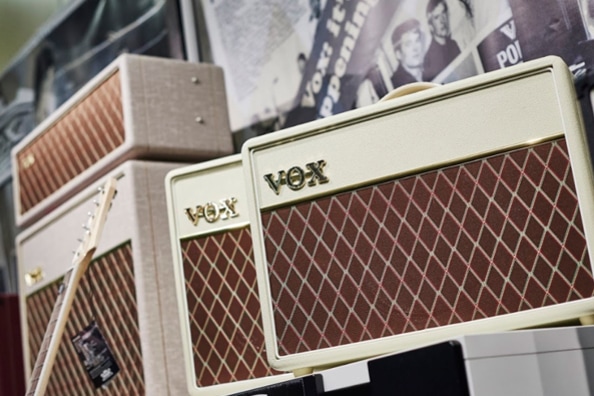 The UK Guitar Show co-located with the London Bass Guitar Show is the ultimate two-day expo dedicated to all things guitar. You will find live stages and specialised kit in the biggest-ever Gear Hall plus a whole host of features from free lessons with top tutors to drool-worthy vintage gear and much more. Also do not forget to check out the educational opportunities whatever your level and knowledge is – it doesn't matter!
All about the Bass?
The Bass Guitar Stage is the place to be to see your idols perform. Some of the world's top musicians will take to the stage to show off their skills front and centre like you've never seen them before. Previous artists include the likes of Robert Trujillo Ida Nielsen Stu Hamm Mark King Andy Rourke David Ellefson and Suzi Quatro to name a few.
The team will be welcoming many idols who are set to perform in the Auditorium situated in our Conference Centre. Tickets are priced at £5.00 based on an advance booking. Also a hand full of complimentary tickets will be handed out to visitors an hour before each performance – these tickets will be on a first come first served basis. The full 2019 line-up for this is yet to be revealed so keep your eyes peeled for announcements.
Even More Exciting…
Some of the best tutors and clinicians out there will be on hand to assist you with slide techniques improvising strumming with a pick and much more! The show is packed with the best brands in the business so you will also have an opportunity to try out and buy the latest and best guitar gear at special show prices – from electric acoustic and bass guitars to amps accessories and books; do not miss this unbelievable event and join us on 21st September.Write down this date in your calendar!
For more information about tickets and pricing please head online to The UK Guitar Show & London Bass Guitar Show website where you can also receive 20% off your tickets using the code BDC20.
Posted by Asja