Are you planning an event in London and looking for the perfect events space?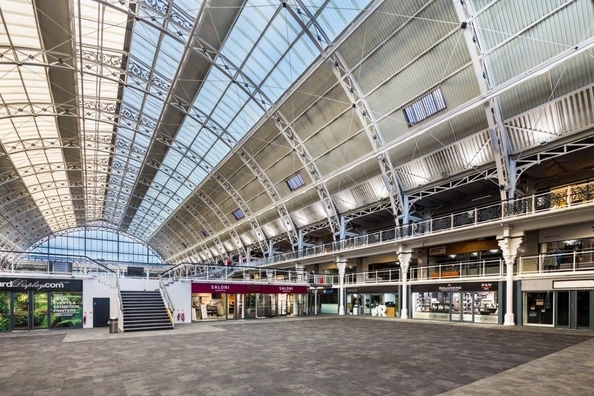 Are you planning an event in London and looking for the perfect events space? In need of some inspiration or top tips? As one of London's most experienced event hosters we shared some of our key considerations when planning your event and some of the most important things to look out for.
1. Location
Location is the first and one of the key considerations for any event. How can you attract the most visitors as well as ensuring the venue is as accessible as possible?
Key factors to consider surrounding location include:
– Distance from airports- Distance from train/underground stations- Distance from areas of business- Distance from your target audience- Parking facilities- Location from local hotels, bars and restaurants
At the Business Design Centre we are proud to be situated in Zone 1 of London in Angel, Islington. The exhibition hall is located within a 15 minute walk of Kings Cross, Euston and Shoreditch (one tube stop from Kings Cross and Old Street) and is also within a one hour commute from four London airports. Angel itself is one of London's most vibrant areas, boasting over 300 bars, restaurants and cafes in the area as well as a number of hotels neighbouring the BDC. Hilton Islington is located right next to the venue and we also have a Premier Inn (one minute) and Double Tree Hilton (six minutes') within short walking distance. For those looking for car accessibility, we are located just outside the congestion charging zone and benefit from an on-site car park with 250 undercover spaces which can also be booked online pre-visit.
2. Venue Capacity
After location has been considered, capacity will be the next step in choosing the most suitable London exhibition hall. Whether you are looking for one large space or smaller rooms, we recommend looking for a space that has the flexibility to scale your numbers and accommodate demand from the event itself.
The Business Design Centre has several spaces to host a wide variety of events no matter what the size. With a total of 14 areas, we are able to cater for 5 U-Shape up to 2,500 theatre style on our renowned Mezzanine space. Our purpose built conference centre boasts its own large catering/exhibition area, an Auditorium and smaller break-out rooms which surround them all on the same floor with flexible walling to fit your events needs and numbers. We take pride in our heritage and use our central, exhibition space for all types of events from board meetings to trade shows, to drone racing to fly fishing exhibitions!
3. Services and Amenities
After understanding what type of event you are hosting, you will need to think about which services and amenities you require as well as how the event floor will be set out.
It is very important to ask your venue for an illustrated floor plan to enable an understanding of event traffic and where certain things such as registration, toilets and accessibility points are located, ensuring the key event touchpoints link with this. At the BDC, you will be appointed a dedicated events manager who will be able to run through this with you and also create a bespoke floor plan to ensure your space is used to its best capacity.
Building your vision may also require certain suppliers such as caterers, exhibition builders, branding/graphic designers, and an AV group. Within our building, we have a number of suppliers who work as our tied-in or preferred teams on-site. Onward Display, AVC Live and Good Eating Company are a few of our suppliers who have tenancy here at the BDC and will be able to attend site visits as well as be here on the live event day for any last-minute requests or questions.
4. Corporate Social Responsibility
The Business Design Centre is extremely proud of its work within the community and also it's constant strive to be as sustainable as possible within our works. In 2009, the BDC became the first CarbonNeutral® Venue in the United Kingdom, recognising our commitment to our ethical and environmental causes.
The Business Design Centre is a professional and environmentally conscious organisation and it is very important to us that our preferred suppliers also share our vision; promoting sustainability within their day-to-day operation. Over the years, we have won a variety of awards and most recently won the 'Corporate Social Responsibility Award' at the Exhibition News Awards in both 2018 and 2019.
To learn more about the Business Design Centre and how we can help with planning your perfect event we recommend contacting our team who can assist you throughout the planning process. You can email us at lowrij@bdc.london or call us on 0207 288 6435.
Posted by Lowri