TCM empowers people and organisations to adopt person-centred, values based approaches to dispute and complaints resolution; employee relations; human resources; management and leadership.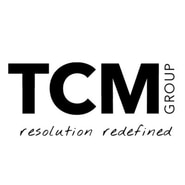 We work in partnership with our customers to develop their overarching people and culture strategy and embed a person-centred values based organisational culture. This includes developing the core values, systems, processes and behaviours which encourage cooperative problem solving, open dialogue and stakeholder engagement.
Our customers benefit from our insightful teaching and consultancy methods which are accessible to all. We are inspired by positive psychology, principled negotiation and emotional intelligence. We believe that an engaging, empowering and well-coordinated resolution of business challenges is more effective than the traditional, adversarial and often divisive approaches which are in use in a great many organisations.