Take a look at what we have coming up in April...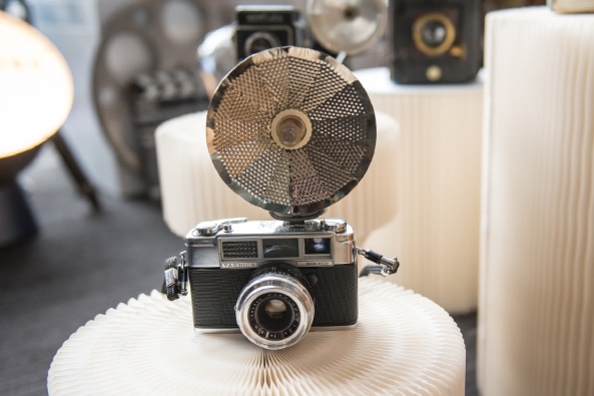 As the clocks go forward we can expect lighter nights as well as the opportunity to welcome back some popular events to the venue this month.
First up in April… The VM and Display Show comes home to the BDC on the 3rd & 4th for two busy and visually exciting days. You will be able to find inspirational exhibitors showcasing their products under one roof. The event covers everything from prints, Christmas decorations, graphics, lights and much more. Come along to the venue for all your visual merchandising and display needs.
Master Investor coming up on the 6th is known for being the UK's leading event for private investors. Attendees have the chance to learn from expert speakers on how to make the most of their savings. Those with an interest in the industry can hear talks from UK leading entrepreneurs investors and fund managers speaking about future trends. You still have chance to buy your ticket now!
From the 9th- 10th TowerXchange Meetup Europe is back in Islington; a great opportunity to discuss operational topics and letting attendees connect and debate with top decision makers in the European towers industry. The event is a great way to network within the sector and get involved with small group discussions with the event giving attendees a chance to tailor pick their agenda. Registration is still open for tickets now!
Coming up later in the month we have FUTR Europe Summit on the 24th and 25th a two-day summit discussing the progressive moves in the retail marketing and commerce industry. This summit aims to share knowledge experiences and insights and attendees can expect to be immersed in the interactive future of retail marketing and commerce. Registration is open but booking up fast!
Rounding of April are the Business Transformation in Housing team on the 30th April and 1st May. The event aims to meet the changing needs of their customers and talks about the technological advances and changes within the National Housing Federation organisation. Speakers from inside and outside the sector will be delivering talks and guidance on what the plans are for the industry. Key themes that will be covered at the event range from digital transformation and culture change to innovation in development and supply. Find out more about registering for this event online.
Don't forget to follow us on Instagram and Twitter to follow the latest April updates and information in real time! You can also see more of the venue on our YouTube Channel and stay informed with the latest articles over on LinkedIn.
If you have been to one of the events at the venue and would like to tell us how it went you can give us feedback on our website.
Posted by Samantha