October promises to be a jam-packed month, with a wide variety of events fast approaching! We are thrilled to welcome fourteen shows, consisting of both returning favourites and some new to the BDC...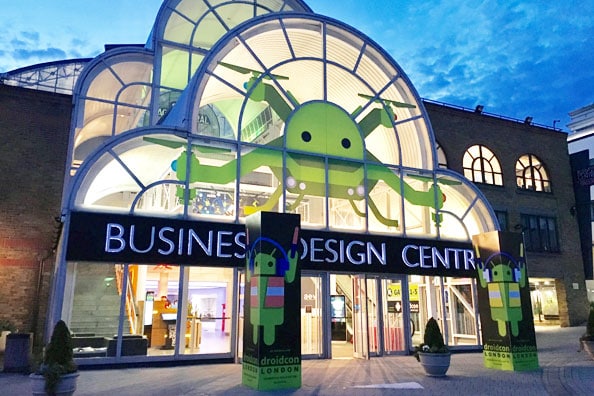 October promises to be a jam-packed month, with a wide variety of events fast approaching! We are thrilled to welcome fourteen shows, consisting of both returning favourites and some new to the BDC…
Starting off the month we have returning event Careers Live is here on the 3rd October. This international career fair from Nature Careers aims to connect researchers at a wide variety of career levels to employers job opportunities information and advice. This one day event provides the chance to meet a diverse range of academic and scientific companies whilst also being able to discuss live job roles. In addition to this attendees can get useful advice on actively making themselves stand out as a candidate. With up to 1500 attendees joining the event it is sure to be a day which is both vibrant and rewarding for the employers and exhibitors.
TES SENwill be running from 4th-5th October. Standing as the largest most-established special educational needs show in the UK; this year's show is the perfect place to update your current thinking. This includes a focus on professional development with a full programme of CPD-certified seminars and a wide range of free-to-attend special features. An interesting mix of exhibitors showcasing their products and services ensures that the show is one not to be missed!
Coming up next JAX LONDONwill be in the venue from 7th-10th October. This conference for Java & Software Innovation aims at uniting cutting edge software engineers and enterprise-level professionals transforming the fields of JAVA microservices continuous delivery and DevOps. Spanning over four days the exhibition offers over 60 sessions including practical workshops two days of active tutorials and insightful keynotes. With over 40 speakers thinkers and innovators from top tech teams in the world it sure to be an event to expand your network like no other!
PayExpowill be returning to the BDC for its seventh event from 8th-9th October. This event is essential for anyone interested in guaranteeing a swifter and easier way to make secure payments. Standing as the UK's largest payment event attendees will have the opportunity to meet major innovators making big changes in the payments sector. This is the best place to experience the advancements of the leads in payments in this 60+ stand exhibition.
On 10th October IRC (InternetRetailing Conference) is welcomed for the day. Mingle with some of the most renowned leaders in digital retail and learn how they are implementing new technology in order to adapt to and embrace the change in the industry. This year's event includes six conference tracks training-focused workshops intimate roundtables as well as other activities involving peer-to-peer learning. The event ensures a way to meet an array of new contacts as well as strengthening the connection to the industry. Join us to discover the new advances in digital retail and how to develop digital strategies ahead of the game for 2020.
October 12th sees the arrival of Black Girl Fest for the first time. In its third year running the exciting new event stands as the UK's first festival celebrating Black women and girls. The theme for this year's festival is 'Taking up Space' as it aims to continue breaking down barriers and taking up space across a multitude of industries such as: tech literature hair and beauty. This festival aims to support and champion inclusivity through various talks workshops masterclasses a marketplace exhibitions live performances screenings and more.
Next up for the #eventprofs out there… EventLABwill be with us on the 14th and 15th October. All things events are covered at this exhibition as it gives attendees the chance to learn from the leaders in this field. As well as building one's network discovering top suppliers and venues is made accessible by over one thousand events decision makers present to provide insight. Speakers will be covering topics such as: sustainability engagement innovation and technology leadership partnerships sponsorships and sales current affairs marketing and many more.
Community Care Live exhibits from 15th-16th October with two sull days of CPD and essential learning. Subject areas include: children and families' social work adult social work and social work management. The presence of service providers recruiters and relevant local authorities provides attendees with a chance to network and gain greater insight into the minds of professionals in this field.
Later in the month be sure not to miss Trading Show Europe on the 17th. The event is all about bringing together the top technology experts quants exchanges data scientists financial engineers market regulators digital asset funds and blockchain firms. Expect four uniquely curated streams of content concerning Automated Trading & HPC Alternative Data and Quant AI and Advanced Analytics and Cryptocurrencies and Blockchain. Previous events from the brand have brought 1200 attendees to Chicago and 1000 attendees to New York so a big turn-out is anticipated and welcomed!
the following day on the 18th October Kiosk Summit London is in the building. This is Europe's only specialised event for the kiosk industry. It allows organisations as well as individuals who practice self-service technology to communicate with their clients. The show encourages ways keeping up to date with the latest in the industry and gaining increased efficiency by use of cutting edge interactivity. This one day event also helps to find ways of saving money all the while developing business and steering sales forward.
Although in its fifth year running we welcome Connected World Summit for the first time from 22nd-23rd October. This event centres on uniting industry thought-leaders and experts to share their experiences surrounding unravelling the value of new technologies such as IoT AI and Blockchain. The future of these new technologies will be explored and showcased through the digital transformation strategies of our cities as well as introducing up and coming techniques to steer efficiencies and sustainability. There is an opportunity to learn through 'real world' case studies with some two hundred speakers present to engage with. Networking also has a huge part to play as attendees will be able to incentivise important discussions and partnerships.
Heading towards the end of October droidcon London makes its way to us from 24th-25th. Presenting the biggest Android developer conference in Europe the two day event provides highly-technical talks from over seventy expert speakers. In last year's successful event developers from around the world experienced a variety of keynote speakers in order to enhance their skills. Celebrate droicon London's 10th anniversary building connections with fellow Android developers and being inspired to apply ideas straight away.
Caffè Culture will be at the venue from 28th-29th October. Following its successful 2018 edition this is award-winning and information-led trade event is now in its thirteenth year running. Specially directed at the UK's coffee and café bar market this event attracts 4000 trade industry professionals consisting of independent coffee shop owners as well as buyers from a variety of high street chains. This is sure to be an unmissable event connecting different individuals in the field and helping them to expand their network!
Finally at the end of the month we welcome Total Telecom Congress from 29th-30th October. A predicted outcome of 300 speakers alongside 1000 attendees confirms that the telecoms industry for the digital future is reimagined. Covering the topic areas of AI in future business models softwarising the network the platform economy reshaping customer experience and much more. This event offers a platform for telecoms leaders to join together and delve into key industry transformation.
Don't forget to follow us on Instagram and Twitter to see the latest updates and if you would like to hear more from us you can sign up to our mailing list.
Posted by Mary