Discover more about upcoming September events...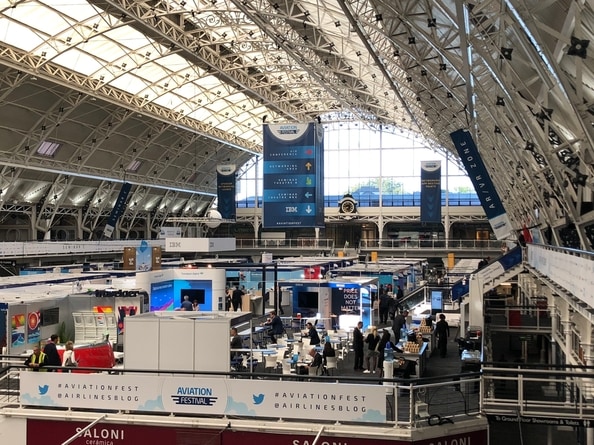 As we look forward to welcoming autumn, we are also excited to introduce our September calendar! Promising to be a busy month bringing back some popular shows and some of our new for 19 events too!
We begin by welcoming back London Edge on 1st-2nd. This must-visit event is packed with dynamic catwalk shows & unforgettable entertainment. The show is the only International Trade Fashion Exhibition and is the perfect place to discover independent alternative & youth-market brands. There will be more than 180 creative commercial collections featuring menswear womenswear footwear accessories & giftware demonstrating the best lifestyle designs available worldwide. Come along and discover the new collections!
World Aviation Festival will be returning to the venue from the 4th-6th. Focusing on business models technology and innovation the annual award winning conference will be here to offer opportunities to meet and network with hundreds of airline executives worldwide. This buzzing event has over 150 technology providers presenting a platform for buyers and sellers of the largest companies to come together to help strategic partnerships grow. It's a fantastic chance to discover new products compare technologies and access competitors.
In-house Recruitment Live will be in the venue on the 10th. The one day exhibition and live show innovates and empowers the in-house industry. Thousands of In-house Recruiters and their teams offer opportunities to learn new and better ways of recruiting. The event will bring high-value seminars panel debates and with expert industry speakers. The event is the perfect place for knowledge sharing development and growth.
On the 11th-12th we welcome Carriers World! Bringing exciting opportunities to discuss the changing eco-system network and build partnerships with over 500 senior attendees from a cross section of the industry. This will be the ideal place to network discover the transforming enterprise communications market and uncover its evolving commercial strategy technology business processes and corporate culture.
Next we have The RCNi Nursing Careers and Job Fair on the 17th-18th. This is the UK's largest CPD-accredited nursing recruitment event bringing together leading employers including NHS trusts hospitals and armed forces. You will find seminars workshops an advice hub and a panel talk available. With opportunities to discuss how to improve your CV meet employers and learn top tips at interviews and discover agencies with immediate vacancies it is the best place for developing your nursing career.
Later in September The Legal & General Mortgage Club Autumn Conference joins the venue on the 18th. New for 2019 and bringing an exciting theme 'Our customers are changing are we?' this is certainly not one to miss. This one day conference provides opportunities to discover the latest updates on the regulatory outlook technology later life lending and to hear from high-profile keynote speakers!
Coming up at the end of the month we are looking forward to welcoming the UK Guitar Show & London Bass Guitar Show on 21st-22nd for the first time! Across the two days there will be live stages the biggest-ever Gear Hall with features from free lessons with top tutors to vintage gear. Come and experience the live performances and try out the latest guitar gear with the best brands in the business. The event also includes the exciting Guitarist of the Year 2019 final! Tickets are still available online.
At the end of the month LendIt Fintech Europe returns on 26th-27th. Come and discover the converging new world of lending and banking. With Fintech leaders gathered together to discuss the imminent future of finance this is event is back again following a successful show last year!
Don't forget to follow us on Instagram and Twitter to see the latest September updates and if you would like to hear more from us you can sign up to our mailing list.
Posted by Elena