Business Design Centre Conference Team sees two key promotions.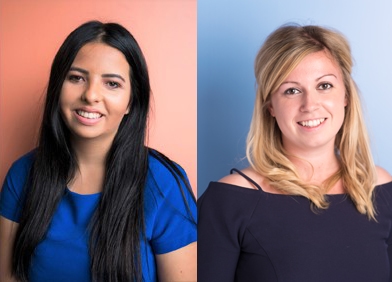 Business Design Centre conferencing has seen two key promotions made this week, ahead of a busy calendar of events from late summer.
Charlotte Barker has been promoted to Conference Sales Manager and will continue to oversee the smooth running and management of the conference business as the venue looks toward a busy September and beyond. Charlotte will also play a crucial role in business development in addition to maintaining award winning levels of service. Charlotte joined the BDC back in summer 2013 on a year's work placement from Sheffield Hallam University.
In keeping with the successful history of returning graduate placement students, BDC are also delighted to welcome back Samantha Corker who will join this week as Conference Co-ordinator. The team are especially pleased to welcome Samantha following the success of her year with the BDC conference team in 2018-19.
Chief Executive, Dominic Jones comments,
"It's wonderful to see Charlotte receive this well-deserved promotion. Charlotte has been a key team player at the Business Design Centre for many years and we are delighted that she has taken this next step in what will no doubt be a busy year ahead. To welcome back Samantha, who will follow in Charlotte's footsteps is equally fantastic and this continues our history of seeing student placements return following their final year at university."
Conferences at the Business Design Centre are looking confident to return from late summer with a busy schedule of events. The team are keen to see clients again for face to face events and have already begun supporting organisers on the return to business.