All office spaces can have a wide range of decorations or features. From classic to modern, laid back to professional, minimalist to decorated. Regardless of how an office […]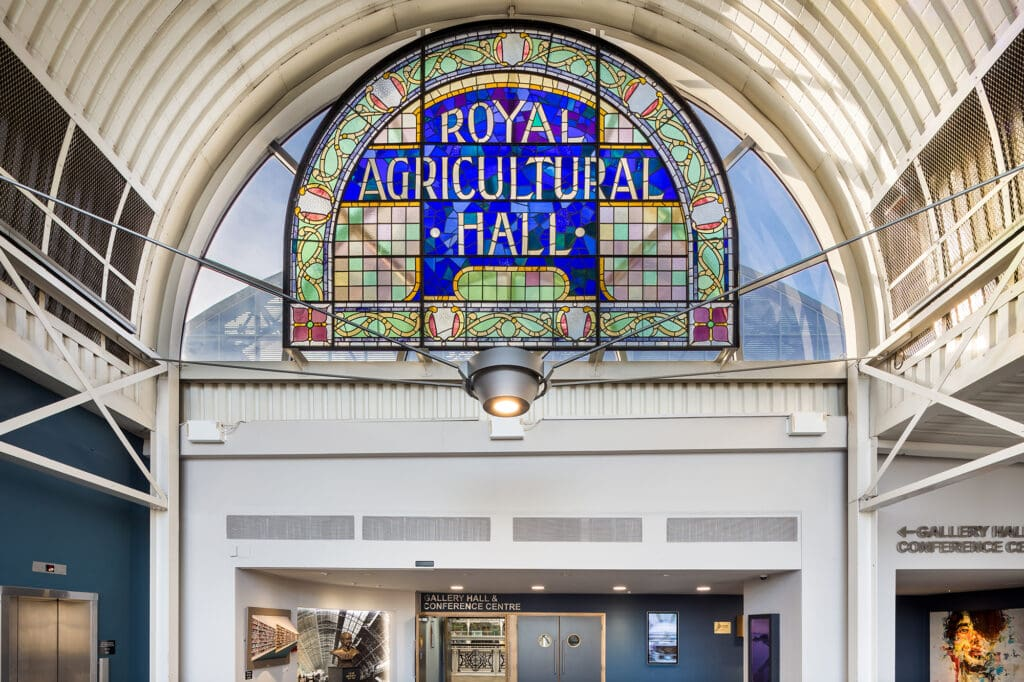 All office spaces can have a wide range of decorations or features. From classic to modern, laid back to professional, minimalist to decorated. Regardless of how an office is decorated, some can have much more character than others. That's where the term 'characterful' comes into play.
The Business Design Centre offers a space for tenants to create a characterful office space. We believe that it is important to have an office space where you feel comfortable and can really represent who you are as a business. Listed below are a few ways that your office space can be full of character at the BDC.
The Building Itself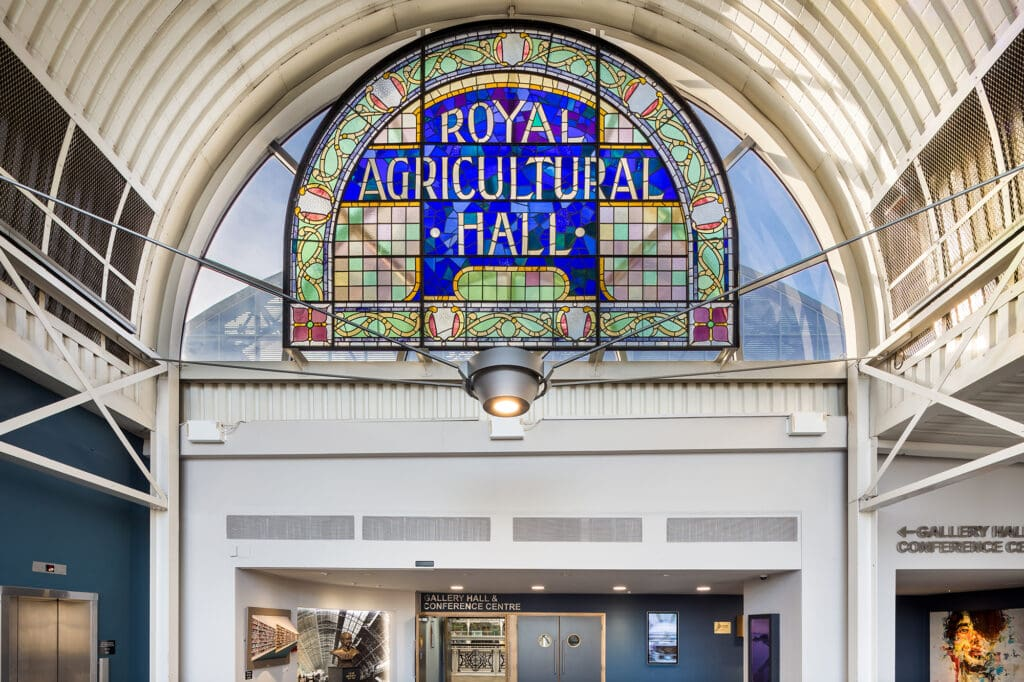 The Business Design Centre itself has many features that are full of character. Starting with the history, the BDC dates back to the mid-19th century. The building contains the old Agricultural Hall, which was originally built to house the Smithfield Show in 1862. It also hosted circuses, the World's Fair, and the Belgian Grand Ball.
Due to the Second World War, the Agricultural Hall stopped hosting shows and it was almost demolished, but the public petitioned for it to remain in place. There were many offers from various companies about what to do with the hall, such as turning it into an ice rink. After it seemed as though all hope was lost, a man named Sam Morris went on to save the building and create the Business Design Centre. Though a lot has changed, there are still similarities between the building today and in the past.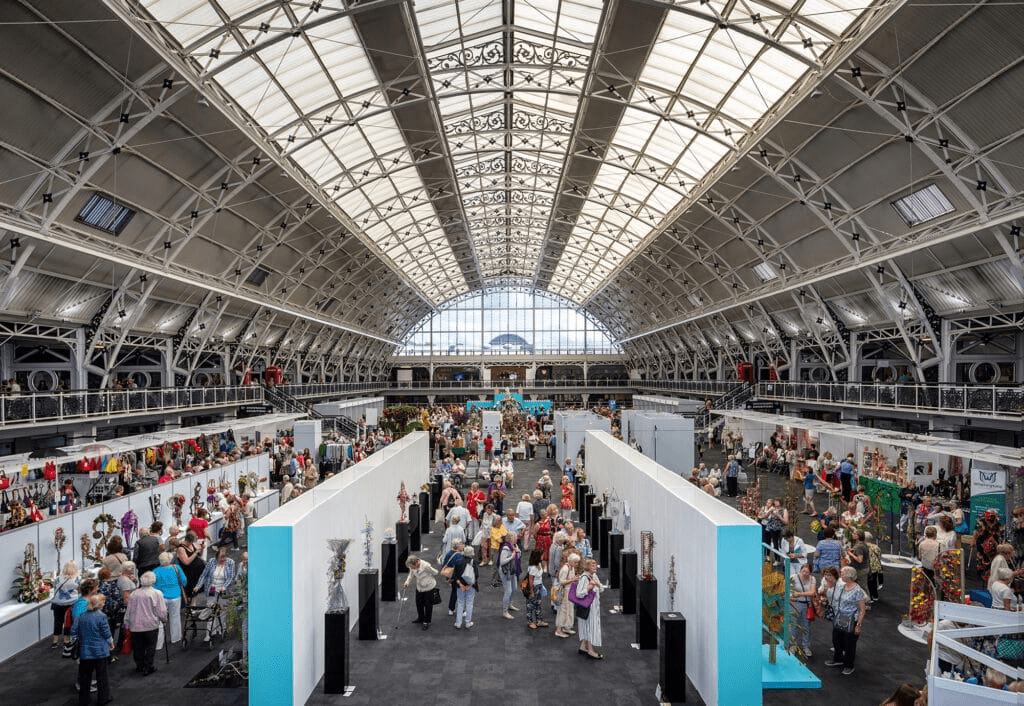 The building still hosts many different shows each year, ranging on topics from food to stationary to gardening. Because of this, there are thousands of different types of visitors that come to the BDC. This allows for tenants to meet clients or connections that they may not otherwise typically come across. It is also a great way to show off your own unique office space, catching the eye of anybody who passes by.
There are also many events that we host throughout the year, creating fun opportunities for tenants to get to know one another in a social setting. For example, we host tenant barbecues on nice, sunny days. We also host other events such as pub quizzes and holiday parties. Additionally, being in a space with 100 other tenants, it is likely that you will get to know your neighbours or form meaningful relationships with others in the building.
No Two Offices Are Alike
We allow all tenants to decorate their office however they would like. That means you can change the flooring, paint the walls, and even decorate the ceiling. Being able to decorate how you would like allows for the ability to fully represent the individual character of each brand.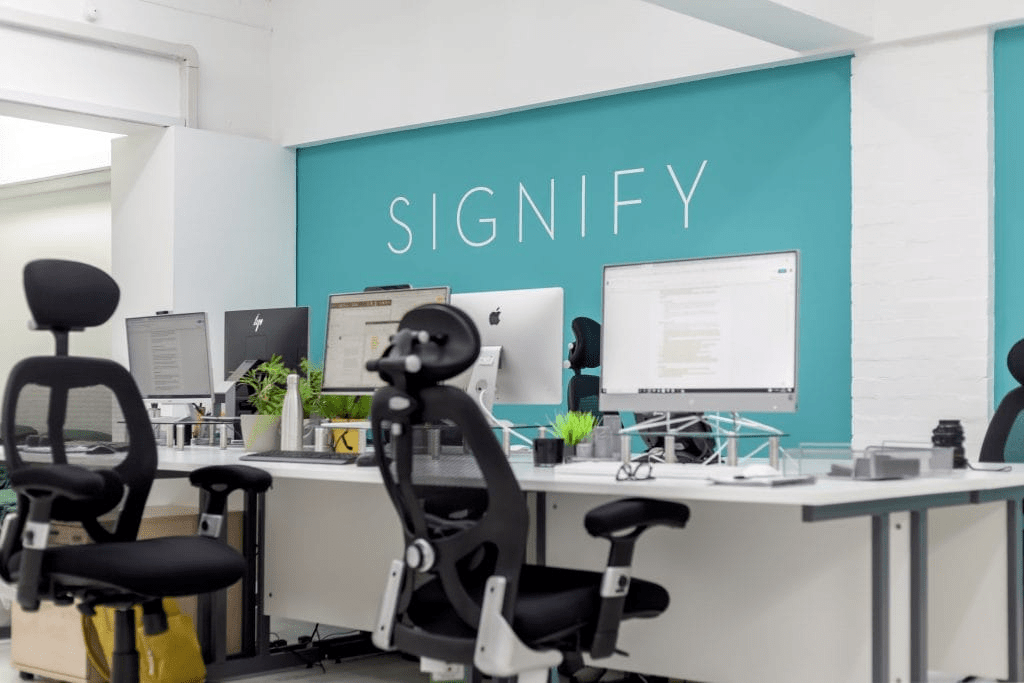 Shape/Size – Every office space is its own unique shape and size. We have offices that are accommodating for small to medium sized companies, or for larger companies. Some offices even span across two floors. A number of our office spaces also have a small kitchen area, private nooks, and meeting rooms. Whether you are looking for an office space or a showroom, we have plenty of options to choose from.
Flooring and Walls – The opportunities to decorate your office space however you like are endless. All of our residents have decorated their space to represent their company's personality. Office flooring can range anywhere from concrete to hardwood, linoleum, or carpet. Similarly, residents are free to decorate their walls however they would like. We have seen offices with colourfully painted walls, neutral colours, and exposed brick.
Decoration – As you may have guessed, each office space can be decorated however you would like. Lighting can be changed to meet your preferences. You can also add decoration that fits your company's character. Furniture, plants, art, or any other instalments that can help create a more characterful office space.
Most office spaces have veered away from the traditional layout of rows of desks, and instead implemented breakout coworking spaces. You can create a unique office space with desks, tables, sofas, or whatever you prefer. Not to mention, some office spaces even have spaces for team bonding or screen breaks. This includes anything from table tennis to dartboards to lounge areas.
If you are looking for a new office for your company, we have plenty of options for a characterful office space. Regardless of your company's size or how you'd like to use the office space, we have you covered. Please don't hesitate to get in touch with us to find your perfect office space or for any other enquiries!