Whether you're looking for the best lunch spot in the area, or want some great after-work options to choose from, we've got you sorted here in Islington.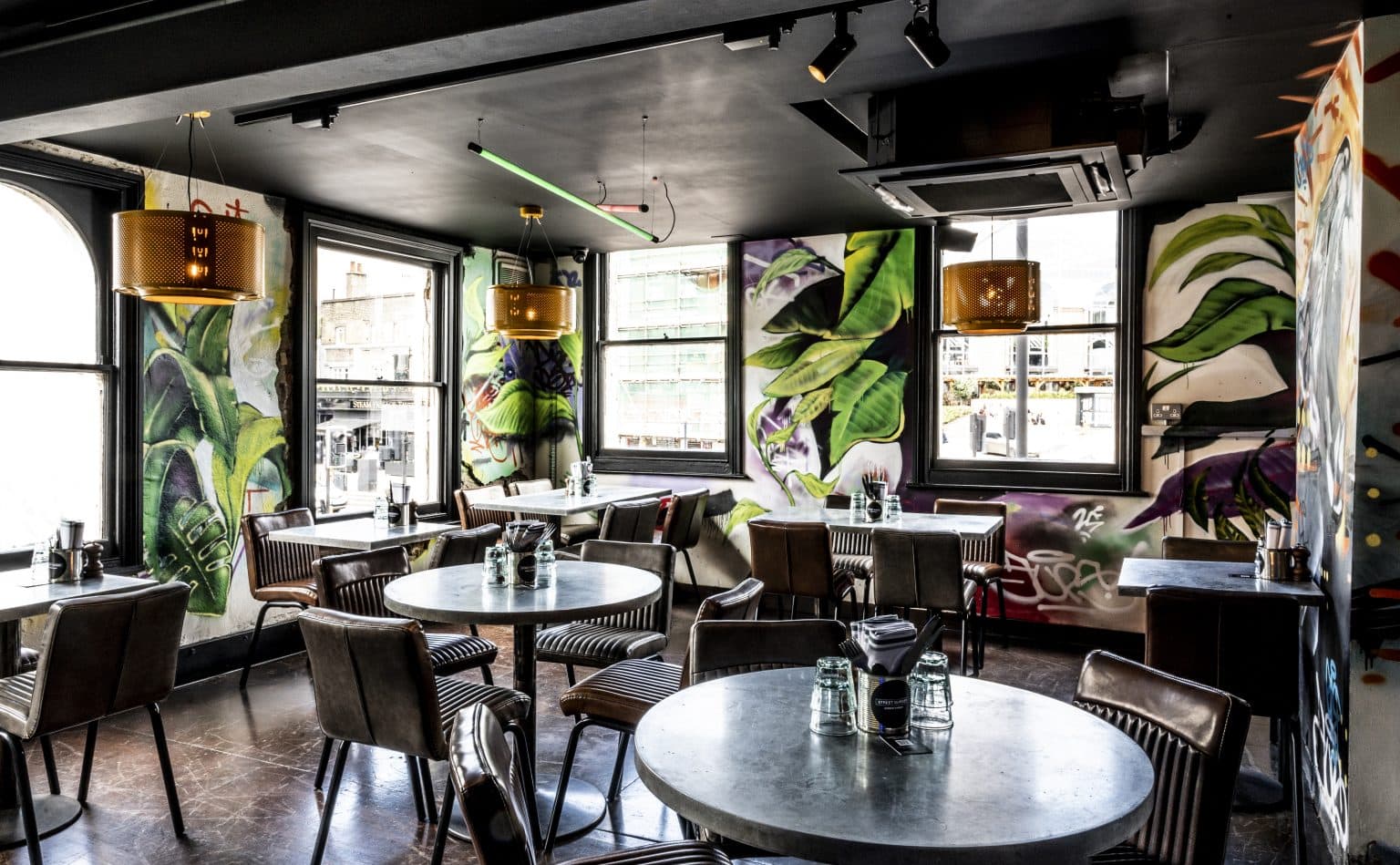 Welcome to Angel, Islington!
Laying to the immediate north of Central London, the London Borough of Islington is home to a diverse array of people, restaurants, bars, and activities. With Angel Station bringing in commuters and visitors to the already bustling residential area, it opens up to more than you think.
If you're attending or organising an event, exhibiting at a show, or visiting one of our resident businesses, rest assured that you have great options available, whether it be for lunch, for a drink to relax, or for a fun evening after attending a day at the BDC.
So, welcome to Islington! I hope we are able to introduce you to the area invitingly, while recommending some gems in the area…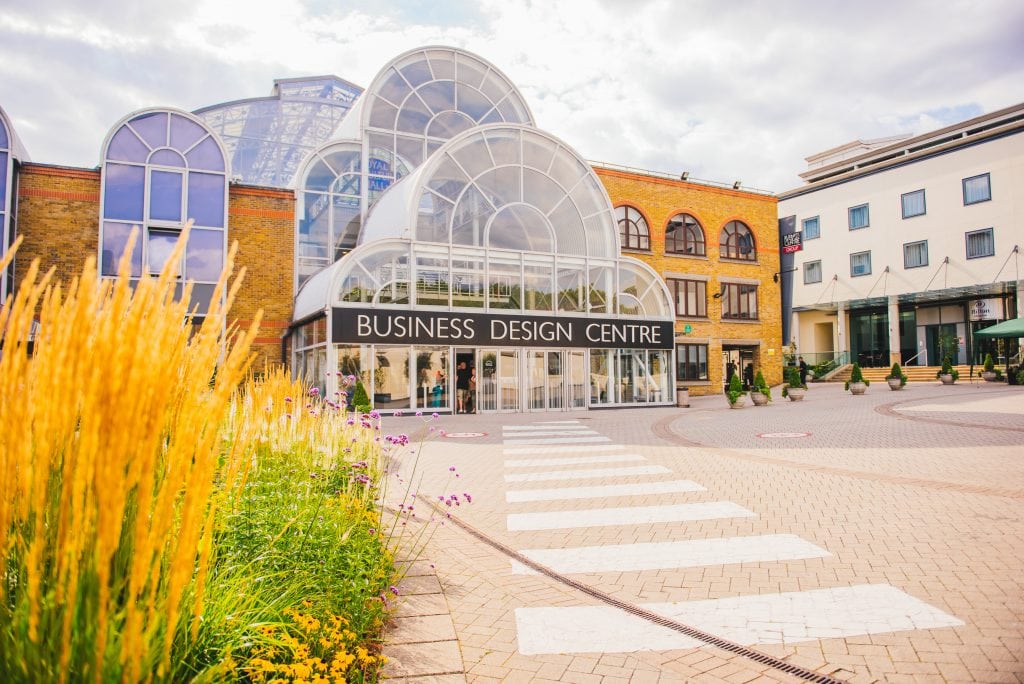 Restaurants of Islington
If you're a foodie (like myself), you'll be pleased to see the number of restaurants we have surrounding us – I was definitely pleasantly surprised myself when I started working at the Business Design Centre! Islington doesn't neglect any cuisine; we have it all – from an authentic Mexican, to flavoursome Turkish and Mediterranean dishes, to some of the juiciest burgers we all love. There is nothing better than a fulfilling meal after an event, or during, to wind down, so here are a few places you could take the team out to for lunch or dinner to refuel and just simply have a good time. Without further ado, let's give a quick tour of some of our local food spots!
The BDC's own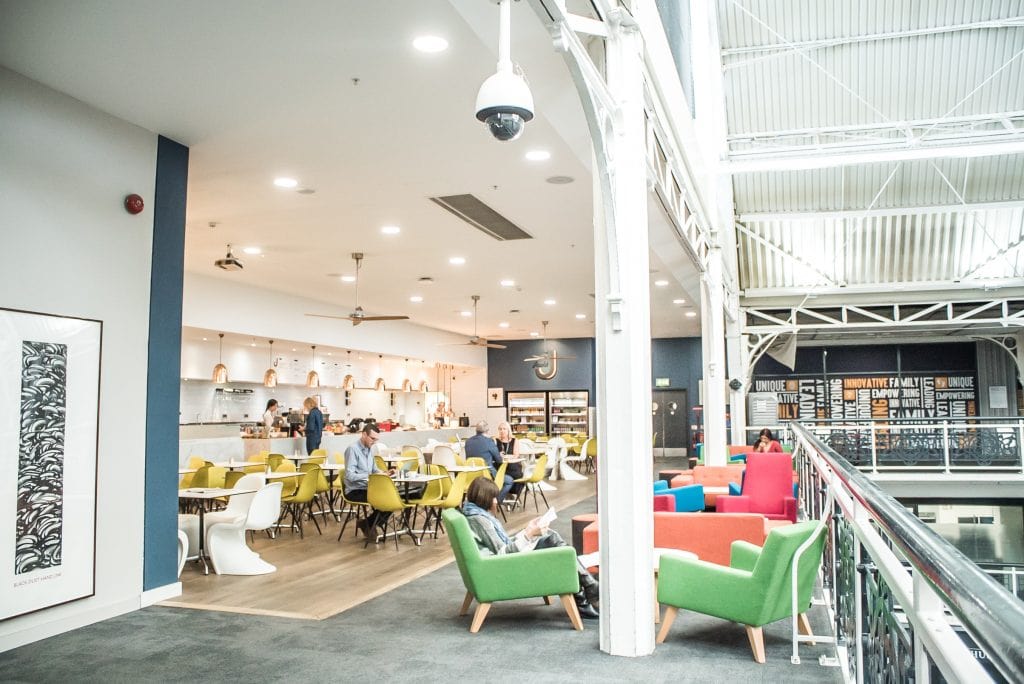 It is only right to begin with the BDC's very own, Jack's. Located on the top floor of the venue, head to our restaurant which offers breakfast or lunch dishes cooked fresh on site, or grab a drink and a slice of cake while admiring the views of the venue. Have a look at our regularly-updated menu here.
Mexican delights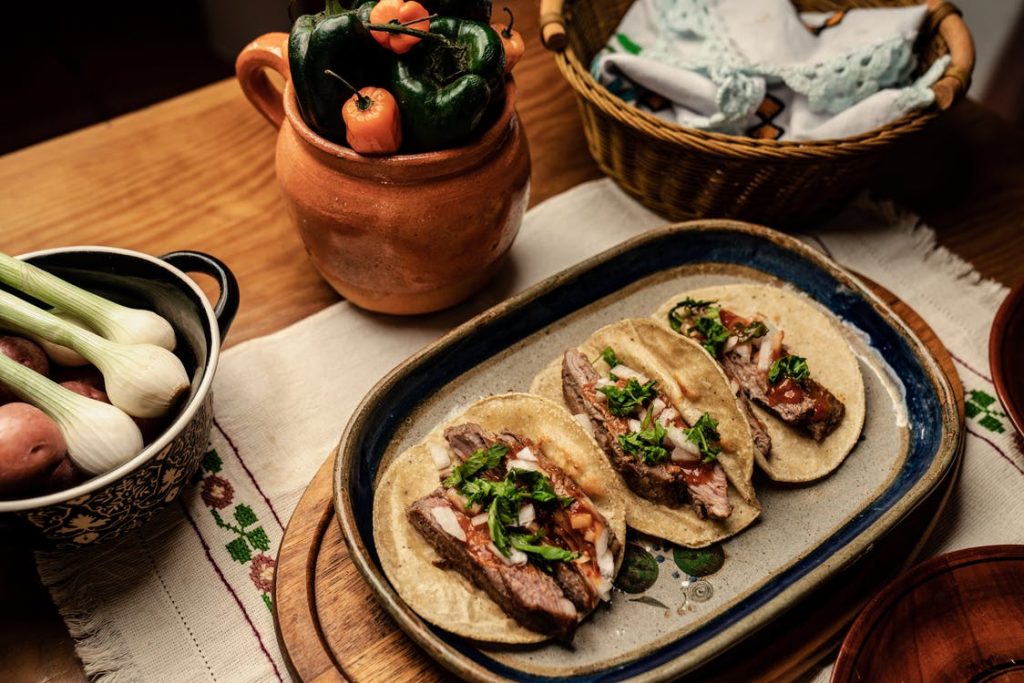 Tacos, burritos, nachos, enchiladas, chimichangas… you truly can't go wrong! Islington welcomes a multitude of tasty Mexican spots that can't go unnoticed, or untasted! Wahaca, is an iconic chain dotted around the UK delivering the best fresh and vibrant dishes (and my favourite Mexican restaurant to eat at). Fun fact – they were also the UK's first carbon-neutral restaurant group, which is obviously something we value at the BDC. We also have Desperados and Chilango, both of which are only a short walk away from the BDC, and also offer takeaway options.
Burgers galore
It's summer time, and so who doesn't like stacked, full-on burgers at this time of year? Or any time of year really! Gordon Ramsay's Street Burger restaurant is based right opposite our venue, serving the tastiest of milkshakes and desserts – my favourite is definitely the J.F.C burger! Head down there for their £16 deal, where you can get a burger of your choice, seasoned fries, and a soft drink, with a lovely view of the BDC!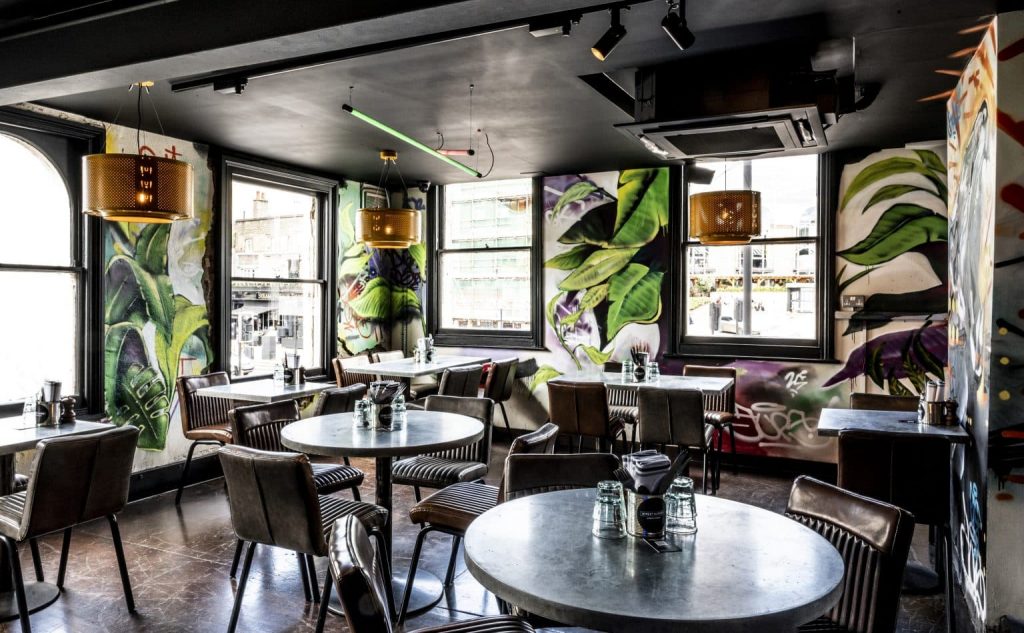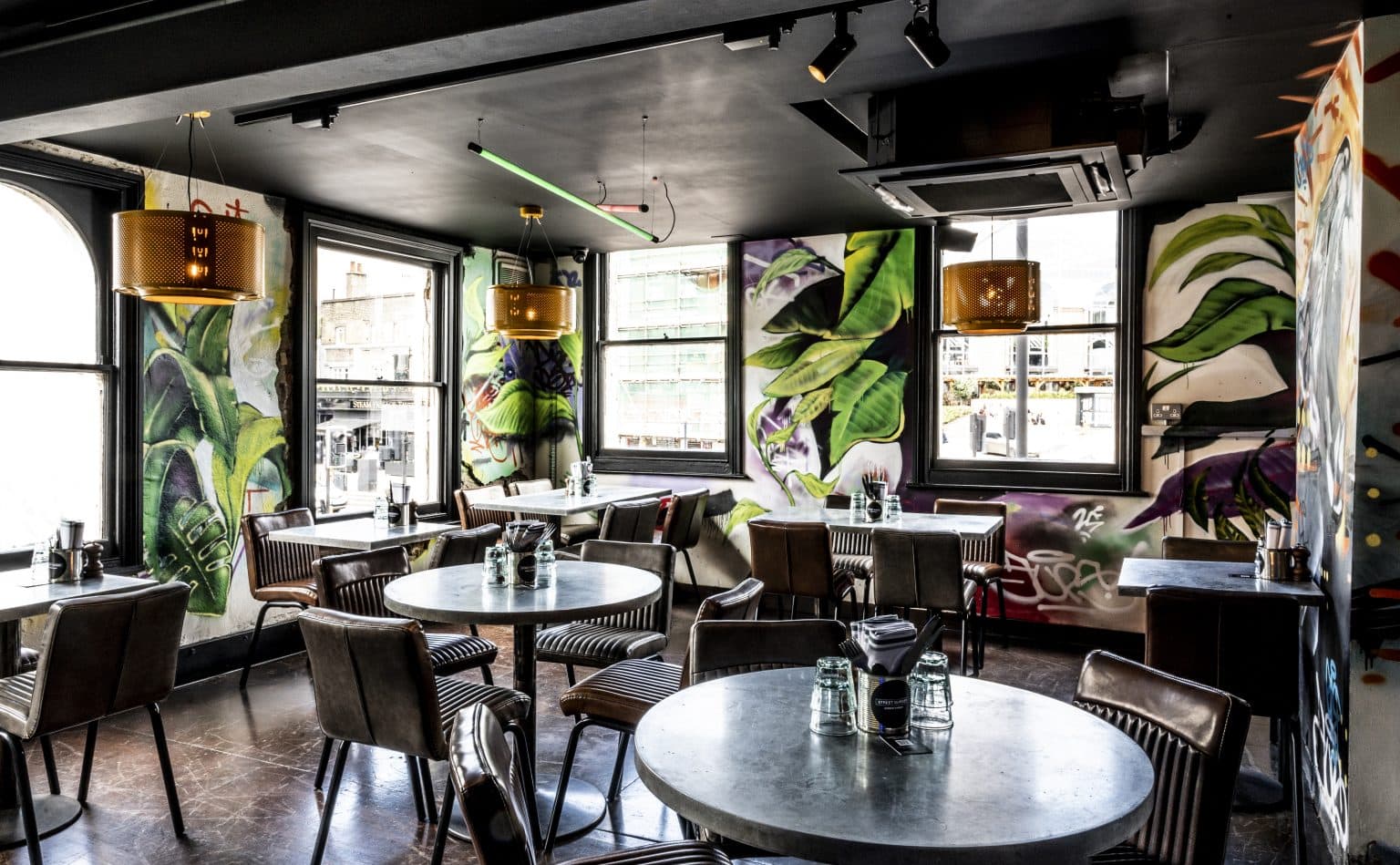 MEATliquorN1 also provides the full works – great food, delicious drinks, plant-based options, and a photo booth to capture the night with your colleagues and event attendees.
And there's more…
You can't go wrong with an authentic sourdough pizza, right? Franco Manca is also located very close to the BDC and next to our Mexican favourites. Or, if you're craving a satisfying noodle dish on your lunch or after a day at an exhibition, Wagamama and Rosa's Thai Café are also round the corner – we really do have it all!
Islington Square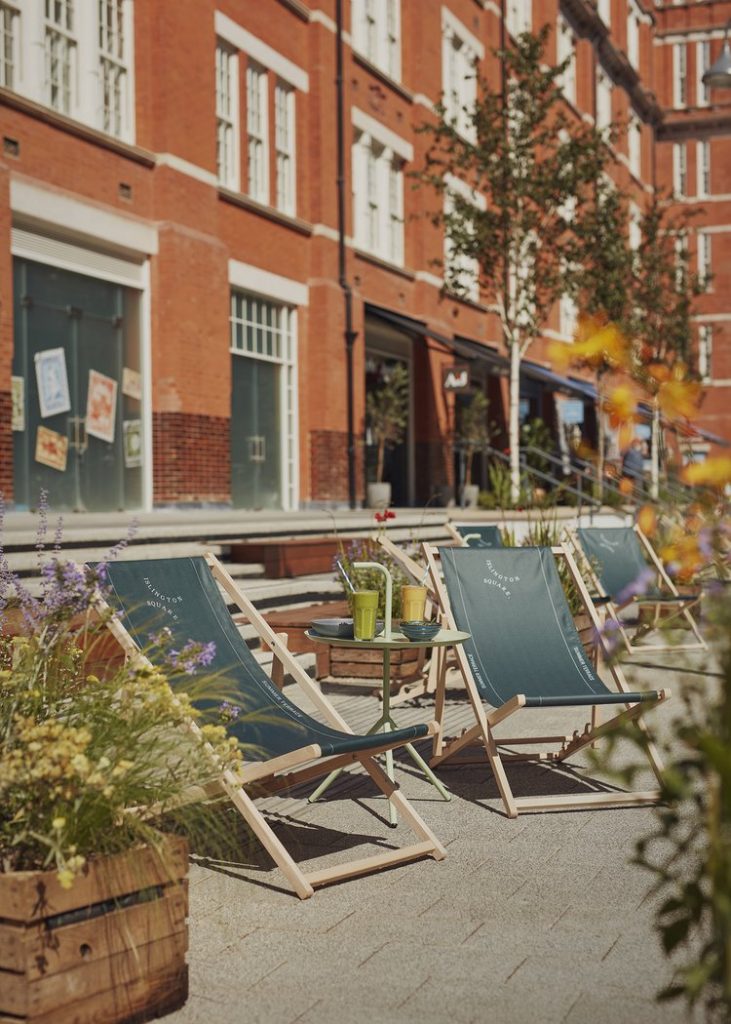 Islington Square is a new complex a short walk down from the BDC, also home to many a restaurant and shops.
You can find the Italian chain Prezzo within the square if you're in search of the best penne arrabbiata, alongside the 'filthy delicious food' at Megan's, which serves Mediterranean cuisine.
Want to see our full directory of restaurants you can find in the area? Click here to indulge in what Islington has to offer – while probably having to endure your stomach rumbling throughout!
BDC Foodie Favourites
With the BDC existing since 1986, we'd like to say we're familiars in the area and have our favourite food places in the area, whether it be for a quick meal or an after-work wind down. Here are a few…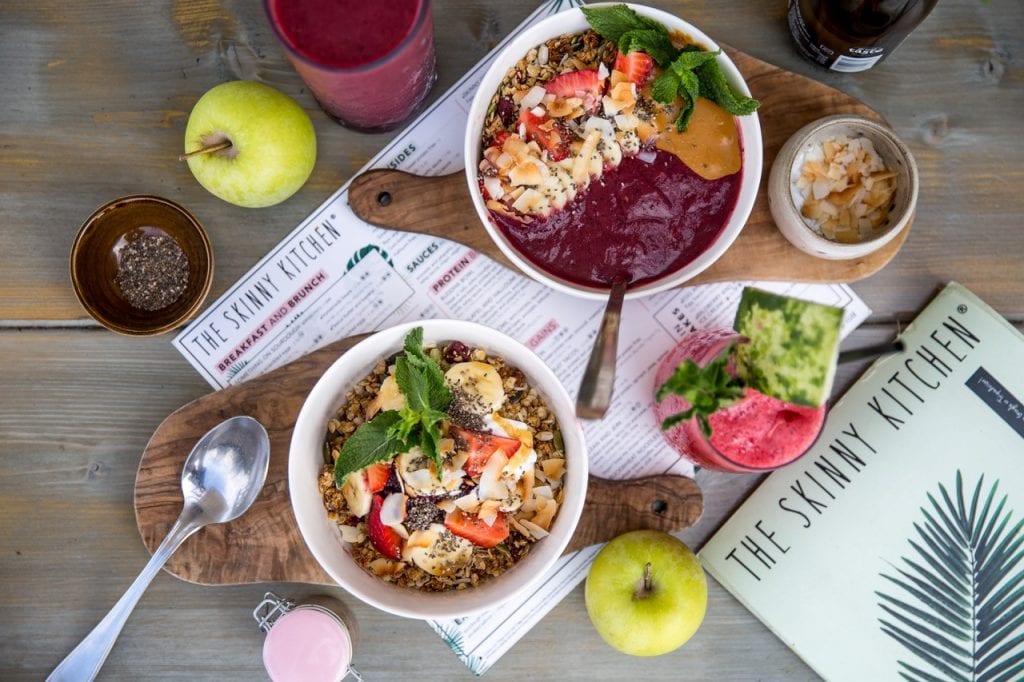 Whether you're looking for the best lunch spot in the area, or want some great after-work options to choose from, we've got you sorted here in Islington. If you feel like indulging even further, our restaurant directory will take you on a culinary journey through all cuisines.
Very soon we will be delving into Islington's bar and activity hotspots and uncovering some very new additions to the area. Stay tuned!