Need to get away to grab some food? Why not try something which is right on the doorstep...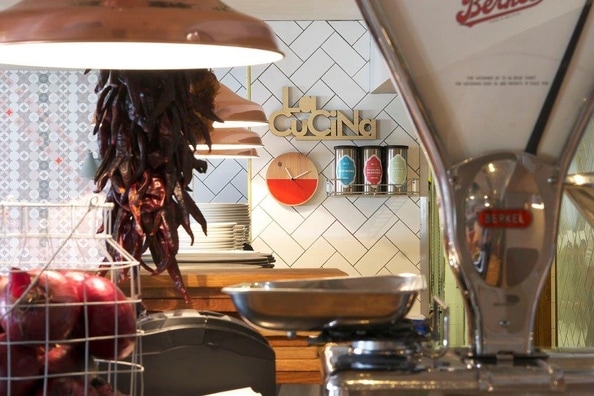 Having a busy morning here at the BDC can make that rumbling tummy your number one focus when it comes to lunch so here are some of our top picks right on our door step.
The number one choice for speed has got to be Jack's based on site here at the BDC. Located on the top floor and with fresh food cooked daily you can grab a bite and relax in the comfort with views of the venue. Their daily menu is available online.
Cabana
Just off the forecourt to the left you can't miss Cabana. Also with a section outdoors and with an open front the restaurant is wonderfully airy and brings a bit of Brazil to your lunch break. Their Chicken Malagueta isn't to be missed and if you're feeling the need to be healthy then order the sweet potato fries – yummy!
Turning right down Upper Street from the venue will open you up to a world of options. You'll find plenty of shops towards Angel Central but don't miss the neon lights of Pho. The Vietnamese restaurant hasn't been open long but it has fast become a favourite. Speedy friendly service makes it ideal for lunch but if you're in a rush they also do a Pho to Go!
Canas y Tapas
Last but not least Canas y Tapas. Going left onto Upper Street offers a plethora of places to have lunch mostly with outdoor seating but if you head several paces down the road you will find this little gem. Their dishes are varied and they serve refreshing sangria if you want to get into the Spanish mood in the sun. They also do quick bites if you are in a rush.
For more suggestions in the area take a look at our listings.
Posted by Kate