For us at the BDC the summer months offer some downtime with our diverse range of events before returning to our action-packed event schedule in September. Before our calendar starts really heating up in autumn we thought we would focus on what the BDC has to offer our portfolio of residents who choose us as a place to grow.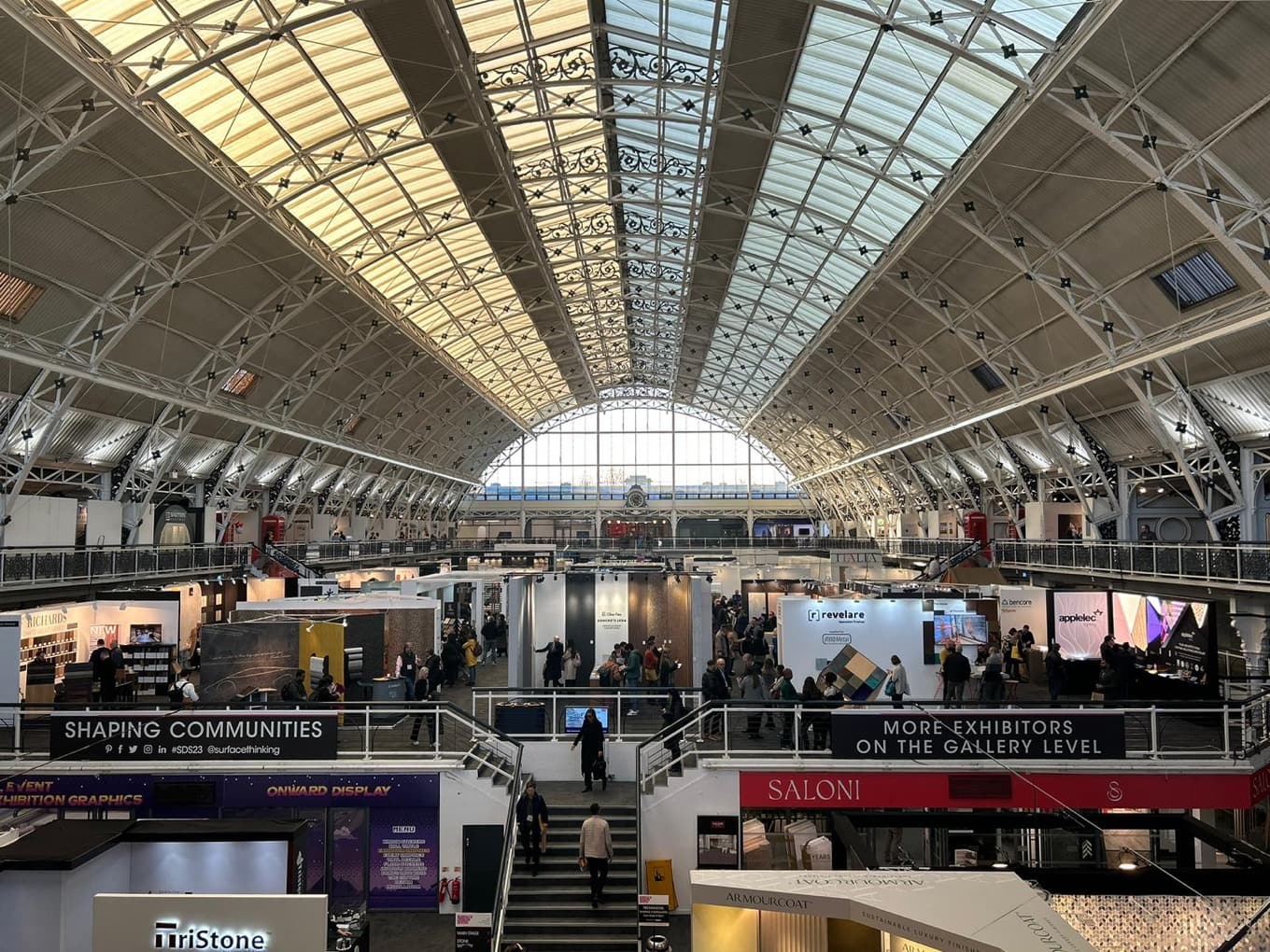 The BDC acts as a home to more than one-hundred businesses differing in size, from creative agencies to law firms, a brow bar and more. We welcome a diverse community who all support our culture we cultivate to help our residents thrive and develop. But what is it that makes our building the perfect place to run a business? Here are seven reasons why the BDC is the ideal office space in North London.
The Facilities on Offer
We pride ourselves on our excellent facilities, keeping all our hard-working and hungry tenants satisfied.
On our top floor overlooking the event space, you'll find Jack's, our friendly in-house restaurant, offering a delicious selection of coffee, pastries and more. Along with a tasty array of freshly prepared salads, sandwiches and hot meals — all at a great discounted price for our residents. It is even open for breakfast for all those early risers and the perfect place for a catch-up with your colleagues and neighbouring residents.
Upon entrance to the building, you will find The Skinny Kitchen, London's answer to its Ibiza counterpart, serving health-conscious food and vibrant cocktails late into the evening, it's the perfect place to mingle with the rest of the residents while dancing the night away.
For those that like to stay fit, we have a PureGym located just next door. Or if you want a more personalised workout, we have Revolution's personal training studio located right in the heart of the building. So you can get those much-needed endorphins before, during, or after your workday.
The Central Location
Situated right in the heart of Angel, the area does not fall short of local pubs, international eateries, artisan cafes, and scenic green spaces for leisurely lunchtime strolls. Whether you want to grab a bite to eat or get some after-work drinks, you will never be at a loss for where to go. Being in such a central location also means great transport links, with Angel underground station just a short 4-minute walk away for an easy commute.
The Community and Culture
We like to make sure our tenants are well looked after and feel a sense of community at the BDC. From our friendly reception staff always being on hand, to the team at Jack's serving up that much-needed morning coffee with a smile, we aim to build a warm environment at the BDC where our residents can really immerse themselves in.
We have many community events, especially for our tenants including our summer BBQ with burgers and beers abound, our yearly quiz night where tenants go head to head to see who is the brightest out of the bunch in aid of raising funds for The Brain Tumour Charity which is very close to the heart of the BDC. Plus we can't forget our annual Christmas lunch we host as a perfect send-off to another successful year.
The Rich History
The BDC isn't just another average office space in North London. The building is steeped in a rich history from its beginnings in 1862 as the Agricultural Hall and a place to house cattle as part of the Smithfield Cattle Club Show.
The building then fell into neglect after WW2 and was brought back to life in the 80s and transformed into the BDC that we know today – a place for world-leading events and businesses to come together to create something really special. When you walk around the BDC, the iconic structure and eye-catching metal work gives a real sense of being immersed in London's history as you go about your day.
The Networking Opportunities
With so many businesses all under one roof, there are plenty of opportunities to get networking. You never know who you could meet and what new business venture could come of it. Many of our residents do business together, and we have teamed up with a number of our residents too.
We work with Signify Digital as our trusted digital marketing agency and have also commissioned creative studio, The Animation Guys, to create digital posters to adorn our walls and bring the building's history to life through animated archive footage. We also put on ad hoc networking events throughout the year which allow our tenants to both make new business connections and strengthen existing ones.
Our Commitment to Sustainability
Here at the BDC, we take sustainability seriously so we can build a better world for the future. We have been carbon neutral for over thirteen years now and plan to achieve Net Zero by 2030. From our extensive recycling efforts ensuring none of our waste goes to landfill to our consistent work to become as sustainable as possible, we are constantly striving to be an increasingly environmentally conscious place for business.
We are also extremely proud to be recently certified as a B Corp – a major achievement and a gold standard for businesses making a social and environmental impact.
The World Class Events
Of course, this list wouldn't be complete if we didn't include all the leading industry events we host at the BDC. Our tenants love to explore the exhibitions to experience something new, make business connections, and maybe even grab a few free samples while they are at it.
Although our events calendar doesn't start up until September, it's good to stay in the know about what we have in store for our upcoming shows. Back to kick things off on the 4th of September is the London Textile Fair with over 500 exhibitors showcasing all things fashion and design.
To find out a full list of our upcoming events visit our What's On page now.
We can't wait to see what the future brings for all our tenants at the BDC, both present and future.
If you are looking for new office space in North London and want a place where you can really feel at home then get in touch. Here at the BDC we aren't just a place for business but a thriving community to collaborate and grow.