With green spaces and canals... discover a new way of exploring the local area.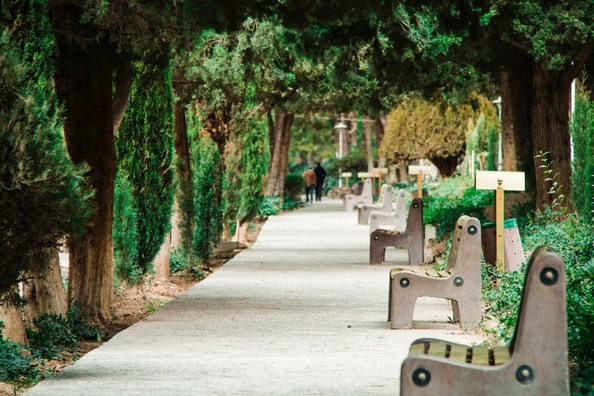 We often get wrapped up in our own world when it comes to the morning and evening commute. However, now that summer has definitely arrived and the sun is shining, many of us in Islington have decided to take the healthier option of walking part of our journey. In aid of this, Islington council have recently launched a new campaign (The Clean Air Walk) to ensure you are taking the healthiest quietest and calmest route to improve your walking experience in Islington.
The 'Clean Air Walk' covers the route between Kings Cross and Angel taking you down White Lion Street and on to Collier Street where you can take a pit stop in Joseph Grimaldi Park. You will then finish your journey by heading on to Caledonia Road arriving at King's Cross station in just under 15 minutes. Alternatively if this route is not the direction you want to take then you can explore another 15 cultural and historical walks that have been mapped out by the Islington council in aid of improving your walking experience. From Highbury Corner to Finsbury Park and Old Street to Angel this map has got you covered!
Being situated in the centre of Islington the BDC team members have no excuse when it comes to stretching their legs and exploring the local area. One keen walker from the BDC Simon Clark comments…
'I try to get out at lunchtime to stretch my legs and get a bit of exercise. Dan usually comes with me for a similar reason. We mix it up each day and take a different route. One particularly nice walk is down to the canal as it gets us away from traffic. Our walks can vary between 10 and 30 minutes depending on how much time we have and how nice the weather is. Most of the time we try to avoid the major roads as they are very busy and there are some decent walks to be had by venturing down a few of the side roads. We have discovered a couple of pubs along the way that we were not aware of before either!'
If you are visiting the BDC soon and travelling from Kings Cross station then we kindly ask that you follow the clean air walk where you will encounter; Less pollution. Less noise. Less Stress and you can even hear the birds singing!
Dont forget on your way back to the station if you fancy a quick stop then pull up a seat at Plum+Spilt Milk where you can taste the latest British Classics with a slight twist.
Posted by Charlotte