Different types of offices, showrooms, and design spaces can be found here, making the Business Design Centre suitable for any business.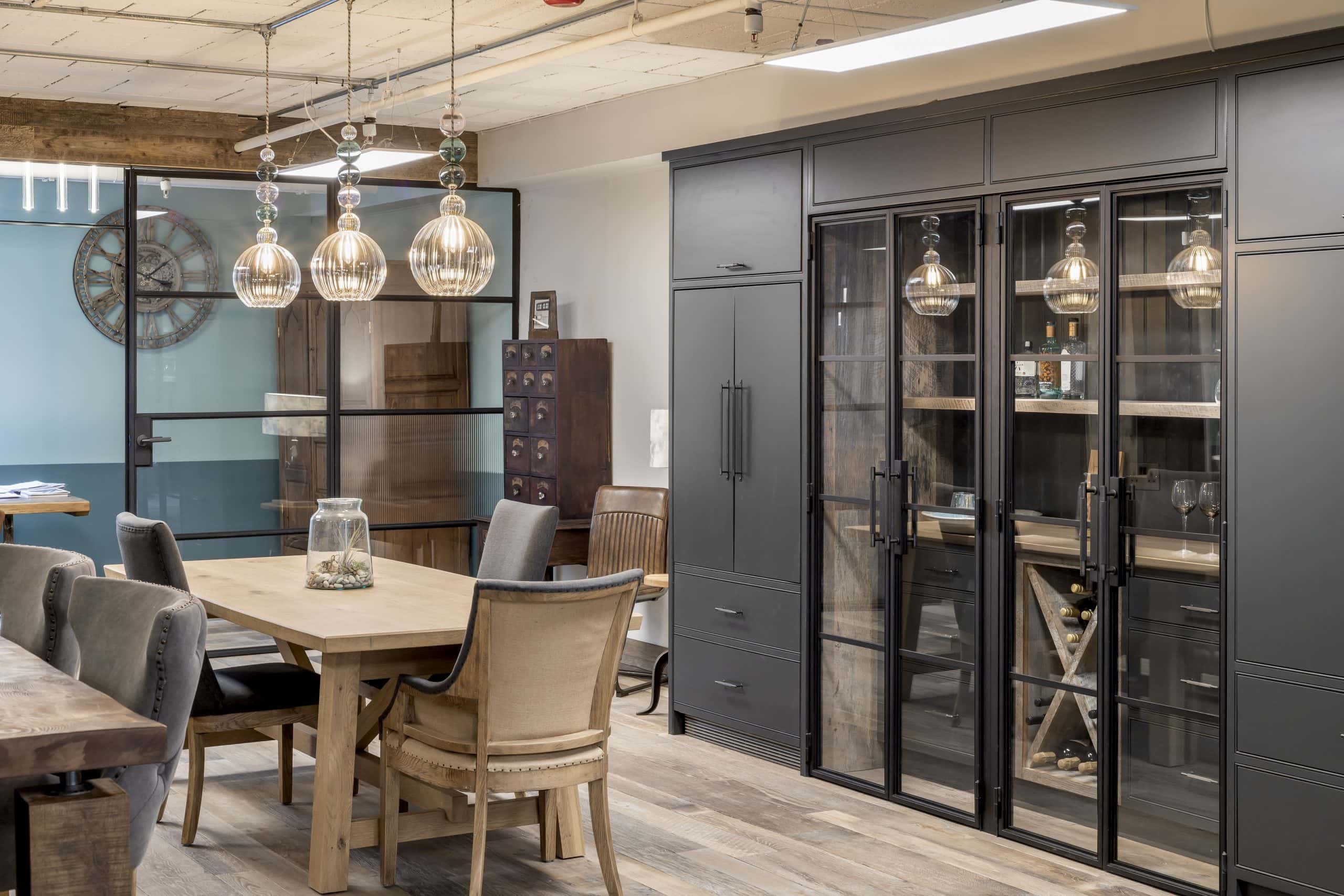 We have many different types of offices ranging from small but functional start-up spaces, to large office spaces of up to 1,700 square feet. Our workspaces are perfect for small and medium-sized enterprises (SMEs) and for large or growing companies, with all of the offices being fully serviced. Offices, showrooms, and design spaces hosting companies within an array of different industries can be found here, making the Business Design Centre suitable for businesses of all kinds.
Showrooms
There are several front facing showroom spaces available, which are ideal for showcasing a variety of products and designs. All of the showroom spaces currently cater to a diverse number of companies ranging from luxurious custom bathroom designs in London, to a business run by international bridal wear designers that supply dresses around the globe.
Finding the perfect showroom space in London is helpful in increasing brand awareness and showcasing your company's products and designs. We host multiple large events each month, such as the London Art Fair, which attracts thousands of visitors from around the world. These events bring in a lot of foot traffic, which can help contribute to gaining exposure through an audience your company may not typically think of targeting. Showroom spaces also allow for potential customers to view products in-person rather than just looking at an online photo or relying on other customer's product reviews.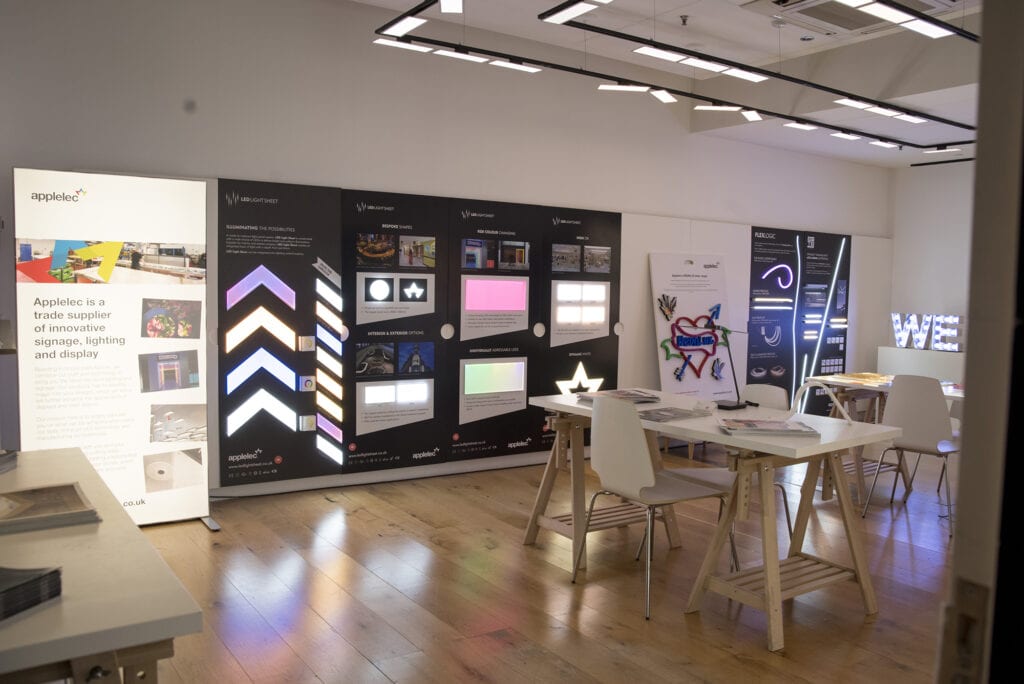 Design Spaces
Many of our showroom tenants also make use of a design space. This is a place for clients to meet with an expert from your company and create bespoke product designs. One of our tenants has a design space for creating custom flooring and custom furniture manufacturing, while another tenant utilises a design space to provide advice about designs and care surrounding granite and tiles.
Design spaces can be decorated to cultivate a sense of your company's personality, allowing clients to get a feel for your work. These spaces can be a great place to foster an atmosphere that both demonstrates an example of the products provided, while enabling a space for creativity and company-client interaction or collaboration.
Small Office Spaces
The small office spaces in the BDC are a great fit for small companies or start-ups. Our tenants with offices in our smaller spaces are also quite diverse, providing services from cost-effective IT support to multifaceted digital printers.
Having a small office space in London is beneficial in that it is a great way to create a strong office culture and encourage teamwork. Office spaces can help with increasing productivity and creating a better work-life balance. Choosing an office space in a building that focuses on helping and supporting businesses can allow for the excellent opportunity of networking. It also provides a great chance to grow your business in a thriving business community.
Large Office Spaces
No two offices are the same. Some of our large office spaces extend along the perimeter of the building, while other spaces have staircases that stretch across two of the three floors of the BDC. Our large serviced offices are a perfect fit for medium to large businesses. Some of our current tenants that are utilising our large office spaces include a personal training service, as well as a property law management company.
Design your ideal office space in London and customise it to fit your brand's personality. You can either follow some of the popular office space trends, or create a completely bespoke office environment. Some of the offices here are full of plants and natural light, while others have funky lamps or light fixtures and non-traditional desk layouts. Others have simple exposed brick walls, while some offices have bright painted walls. Anything you can think of for an office design is absolutely possible and can work in whatever type of office space you choose for your company.
For more information on our office space or event space opportunities, get in touch with the BDC team today.