This November, we are gearing up for two of the biggest design exhibitions in our event calendar. First up, we have Hotel Design Interiors (HIX), an extensive two-day exhibition focusing on all things interior design for the hotel and hospital industry. Secondly, we have LIGHT 23, a spectacular luxury lighting exhibition, making its mark as the only lighting event of its kind in the UK.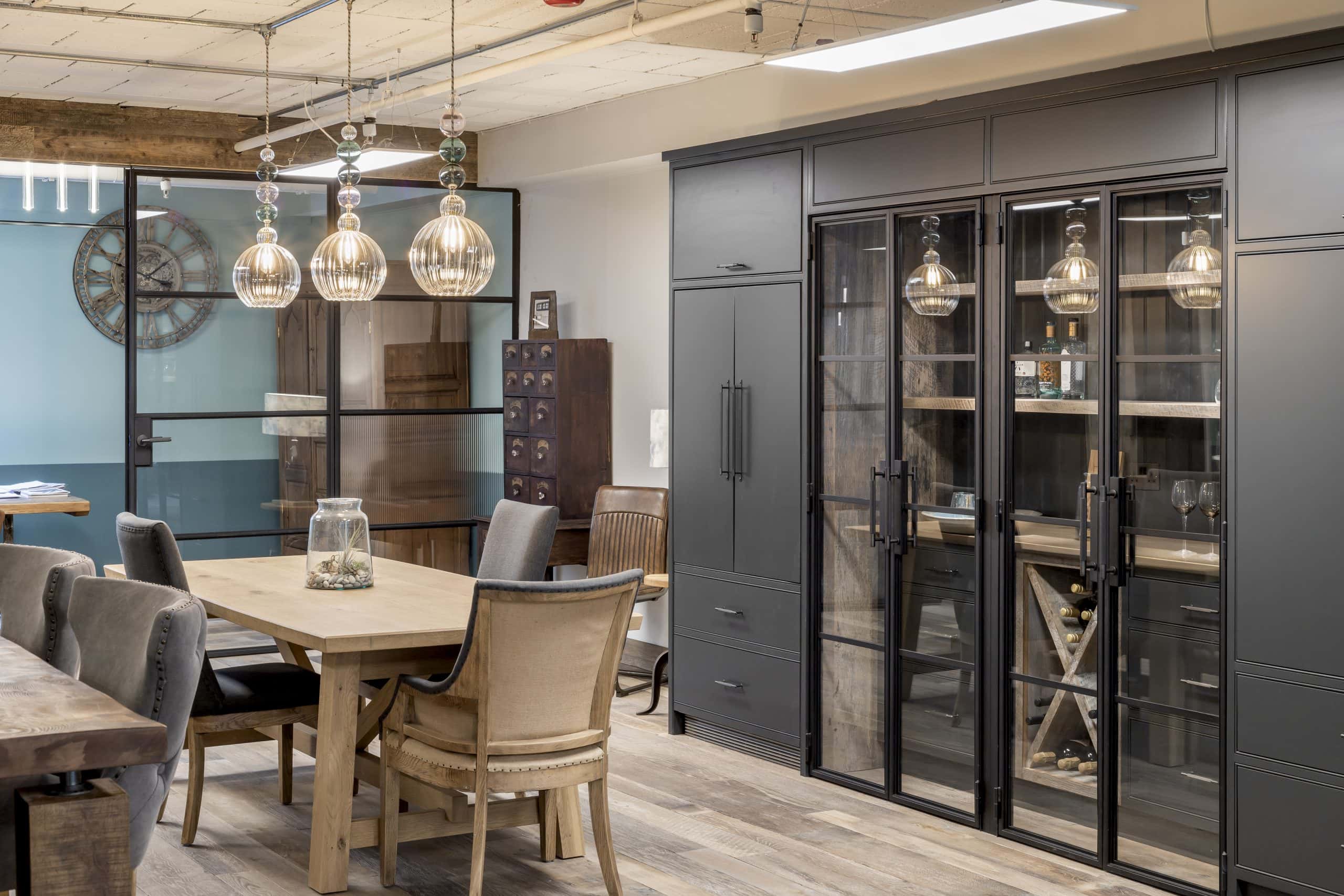 With the anticipation building for these two industry-leading events, we couldn't resist shining a spotlight (pun intended) on some of our creative design showrooms right here at the BDC. From big-name new arrivals to many longstanding creatives, here's a closer look at all our amazing design showrooms here at the BDC. 
Zumtobel
The Zumtobel Group is set to unveil its brand-new London Light Centre here at the BDC. The Grand opening will coincide with the eagerly anticipated LIGHT 23 Show hosted by us on 21 November. The event will be the prime platform for the brand to showcase its innovative lighting designs and outstanding new design space. 
For over 60 years, the Zumtobel brand has established itself as a visionary in the lighting design space, providing premium lighting designs to over 90 countries.
The BDC was selected as the ideal location for the Light Centre – the Zumtobel Group's vision of a vibrant hub for customers to visit. The showroom will feature a curated selection of Zumtobel's luminaires, showcasing some of their most forward-thinking and beautifully designed lighting products.
Visitors to the showroom can look forward to a functional layout, complete with collaborative meeting areas, exhibition spaces, and product displays, to fully immerse themselves in the brand's transformative lighting designs.
Villeroy & Boch
Villeroy & Boch boasts a rich history of crafting high-quality ceramic products and bathroom designs with a reputation built on elegant design and exceptional quality. 
Established in 1748, the Villeroy & Boch brand has a long-standing tradition of timeless beauty and contemporary design. Now into their 275th year of business, the company's longevity is a testament to their enduring popularity and quality craftsmanship.
From flawlessly designed sinks to standalone baths, Villeroy & Boch offers everything needed to create a bathroom space that is truly outstanding. Having just recently opened their showroom at the BDC, we are thrilled to welcome such an established brand to our venue.
Haier
Haier has held the title of the world's number-one brand in major appliances for 12 consecutive years, and it's no surprise as to why. The Chinese brand has been operating in the UK since 2007 and has over 27 years of manufacturing experience under its belt. 
Since opening in 1987, Haier has consistently evolved and expanded its product range, offering a wide selection that includes washing machines, refrigerators, dishwashers, tumble dryers and more.
The BDC is home to their third UK activation centre and the only one based in London. The centre features a modern and inviting open-plan kitchen and living area to showcase some of the brand's most popular products, as well as to host product launches and events. With Haier's dedication to excellence, their journey as a leading appliance brand shows no sign of slowing down.
The Main Company
Established in 1978, The Main Company is a bespoke kitchen, flooring and furniture company that's dedicated to helping people inject their own unique style into their interior design.
This family-run business has a longstanding reputation for exceeding expectations and creating exceptional kitchen designs and furniture pieces. As the largest suppliers of reclaimed wood flooring, their speciality lies in transforming living spaces with distinct, one-of-a-kind designs.
The Main Company's exceptional craftsmanship shines through in their interior design showroom here at the BDC, accessible by appointment only. It offers a glimpse into their range of finishes and designs to elevate any home's interior.
BerryAlloc
Headquartered in Belgium, the design company BerryAlloc specialises in exceptional quality flooring to enhance any interior. Their expansive range includes laminate, vinyl planks and tiles, parquet, high-pressure floors and wall panels. Whether you want to improve your home or spruce up a commercial space, their wide range of options at their interior design showroom are sure to get you feeling inspired.
Bisque
Known for their timeless design and creativity, Bisque is the world's very first designer radiator brand. Since being established in 1979, they have consistently redefined the industry's standards. Bisque radiators seamlessly blend functionality with exquisite design, epitomised by their extensive range of styles, colours and premium finishes. The Bisque's designer radiator showroom perfectly demonstrates the very best in creative radiator design.
Cantelo Light
Cantelo Light is a creative lighting company providing customised lighting solutions for high-end and hospitality clients. They adopt a holistic approach to lighting, focusing on the initial concept all the way through to the final installation, collaborating with contractors and suppliers to deliver a seamless service to their clients. 
With the brand's main base in Somerset, their London showroom here at the BDC showcases their exceptional creativity. Featuring an Experience Room equipped with the latest Control Technology and cutting-edge audio-visual systems to demonstrate the full range of possibilities that their products boast.
Markilux
This multi-award-winning awning brand offers designer awnings to transform your patio, garden and balcony. Founded in Germany, Markilux is a 4th generation family brand that prides itself on its quality of design and technological function. If you are looking to elevate your outdoor space, then this is the brand for you. With over 50 models and 450 designs to choose from, you will be spoiled for choice.
9. Churchill China
Manufactured in the UK from one of the world's strongest ceramics, Churchill China has a proud 225-year history of supplying ceramics to the hospitality industry. The 225 year old brand offers an extensive line of over 3,000 products with stunning ceramic collections that will add sophistication to any tabletop. Their showroom features a selection of their finest products on offer from elegant glassware to high quality crockery.
10. Silent Gliss
Silent Gliss is a leading curtain tracks and blind systems designer and supplier. Since 1952, the company has revolutionised the industry with its commitment to innovation and pioneering technology. The company's journey began as the brainchild of a Swiss engineer who invented the world's first silent curtain track system. Now a global business, Silent Gliss remains synonymous with sustainable, tailor-made solutions, exceptional design, and the highest quality.
You can find out more about our upcoming events including HIX and LIGHT 23 by visiting our Whats On page.   
If you would like to find out more about our available showroom or office space to showcase your business, then get in touch here, and become a part of our creative community.