Part two of our travel guide to Islington. See what day two has in store...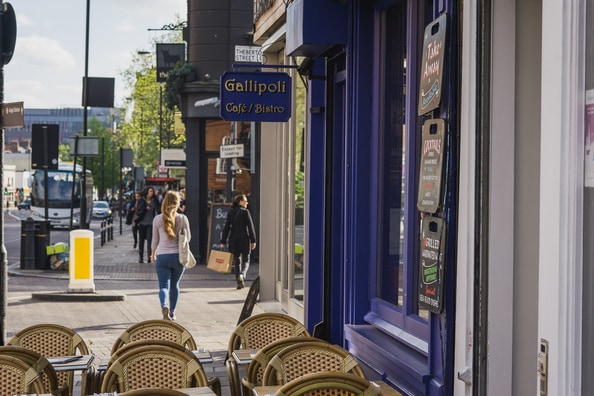 We return today to bring you the best of the rest of London N1's offering and after a jam packed day in Angel it might be time to take things a little slower. A top recommendation is to peruse the boutiques along Camden Passage; in fact, it's possibly hard to conceive that such a small area could entertain a visitor for a whole day…
Day Two
Brunch in N1 is a must! Inside or out watching the world go by, it's up to you! Just on the doorstep of the BDC is wonderful Italian Vivo open early and with roof terrace if it's the weather for it. If you're on a shoestring the Islington Green is a lovely area to have your morning coffee. With so many bakeries along the road you can take your pick and if you wanted to get off the beaten track have a look on your map to pick up the Regents Canal which passes right through the borough.
Should you fancy something a little more indulgent head back to find Camden Passage and book in for some pampering at the Angelica Retreat. Angelica's bridal suite is based out of the venue here and the retreat is just the ticket. Don't overlook the history of Camden Passage though; it's been a leading location for finding antiques since the fifties. Nowadays the boutiques range from vintage clothing jewellers and collectors to the modern independents such as the beautifully curated Haygen. You can find more about Camden Passage and its wonderful history as well as more about the shops on their site.
Staying on the passage there are many lunch spots but for an insider tip – the popular and lavish Frederick's which is set back and down into an unexpectedly large window clad garden restaurant does a fantastically reasonable lunch menu. Be sure to book! You can explore more of the local food in last month's blog on where to eat.
For an afternoon or evening of culture and or relaxation then there's no better place than one of our local theatres and cinemas. Screen on the Green is a cushion strewn comfort zone with sofas arm chairs and an in room bar area perfect if the weather takes a turn. If theatre is more your thing then the Almeida has an intimate auditorium giving the audience a unique closeness to the performances with some exciting new and re-invigorated productions in their calendar.
Before you or your guests head off you can always pop for a coffee and cake (or a healthier alternative) at the mouth-watering Ottolenghi deli restaurant on Upper Street. They are busy all day but for good reason – its food like no other. We love their salads with combinations you'd never think up.
Hopefully you've enjoyed our local recommendations but feel free to contact us on Twitter Facebook or Instagram to let us know if you tried anything out or have something to recommend to us!
Posted by Kate